F10
---
Classical beauty of the UK gives full expression to the elegant demeanour of the nobles.
Specification / size
150(L)×61(W)×120cm(H)
Accessories
With a high-level adjustable stool,piano cover,keyboard cover,can be equipped with silence system or digital system
---
Moutrie piano, father of the origin of Chinese pianos, is one of the earliest brands that had been exported to Europe. It focuses on pianos made by classical technology and gives full expression to the glamour of royal family and aristocrats.
Design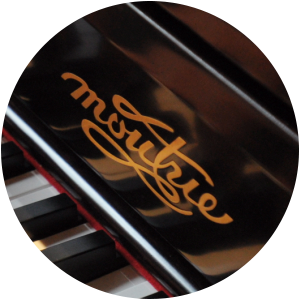 Apply traditional European principle for piano design and classical manual casing carving technology that make our products most noble and elegant.
Soundboard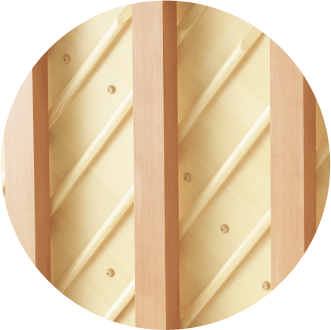 Selection of Sichuan-Tibet high-grade spruce solid wood composite ranging from thick sound board and ribs, more than three years Chen wood natural dry
Agraff
Adopt the most advanced agraff of Europe. The entire Schumann piano adopts single tone tuning to make sure the interval of the single-tone three chords of the medium and high pitch areas as well as the chord length are absolutely correct and the tone of each sound area is more concentrated and mellow.
Bridge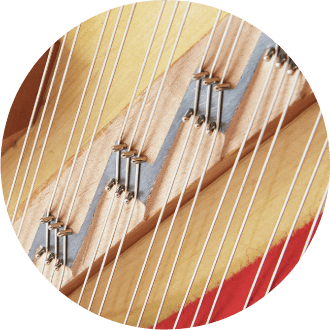 The bridge is made of top-grade hard maple through exquisite processing. Manual shovel processing and vertical mouding are adopted.
Action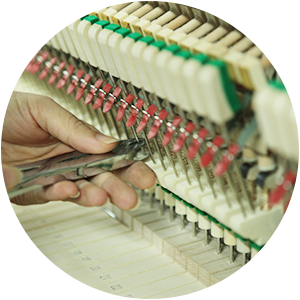 Solid wood total grade made of excellent maple; All the felt adopts superior HAINSWORTH products from the UK.
Hammer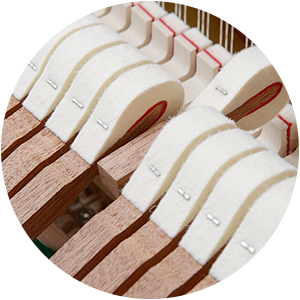 AAA-level FFW felt is imported from Germany and superior rosewood core whose external part is soft and internal part is hard.
String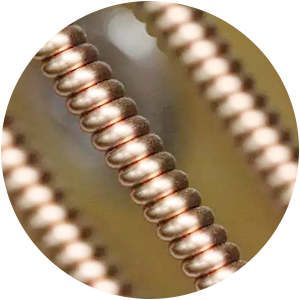 We adopt the top-grade ROSLAU spring imported from Germany. All the bass is made of pure bronze by hands.
Iron plate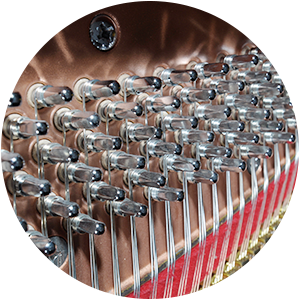 Bronze iron plate adopts accurate founding and casting technology which leads to exquisite quality and smooth line.
Keyboard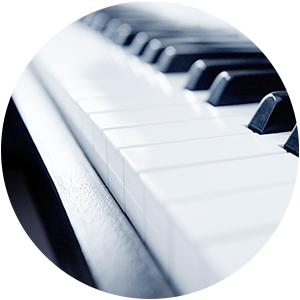 Keyboard as processed by multi-layered solid wood in high temperature; imitated ebony matte black keys; non-slip white key. The keyboard felt adopts UK's Hainsworth felt.
Paint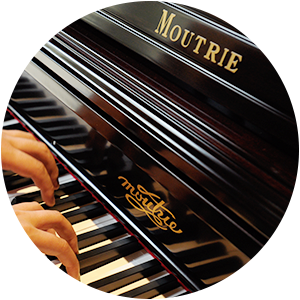 Undercoat of the piano adopts melamine polyester veneering adorned with imported unsaturated polyester paint surface which is as smooth as mirror, attractive and environmental-friendly.