K4U
---
Smart sound, blooming music dream
Specification / size
152(L)×61(W)×122cm(H)
Optional color
Black,White,Mahogany,Walnut,Cat eye
Accessories
With a high-level adjustable stool,piano cover,keyboard cover,can be equipped with silence system or digital system
---
Schumann piano classic, open your music dream. Flying K series is the Shu Man piano calendar years down the classic series, superb mature technology, stable superior quality and simple atmosphere of the appearance, creating this enduring series of enduring.
Soundboard
Selection of Sichuan-Tibet top-grade spruce solid wood or solid wood composite ranging from thick sound board and ribs, more than a decade Chen wood natural dry.
Pin block
18-layered excellent maple undergoes veneer viscous pressure,with horizontally and vertically crossed grain, which ensures great nail-holding power and accurate and stable tone.
Bridge
The bridge is made of top-grade hard maple through exquisite processing. Manual shovel processing and vertical mouding are adopted.
Action
Solid wood total grade made of excellent maple; All the felt adopts superior HAINSWORTH products from the UK.
Keyboard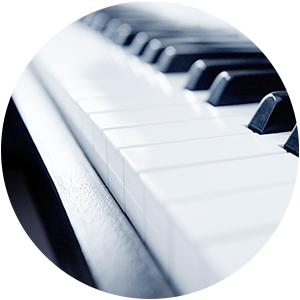 Keyboard as processed by multi-layered solid wood in high temperature; imitated ebony matte black keys; imported mineral non-slip white key. The keyboard felt adopts UK's Hainsworth felt.
Jean cover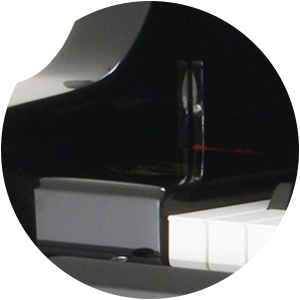 Built-in imported hydraulic slow down system, convenient, safe and durable.
Iron plate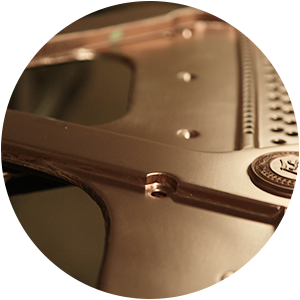 Gold matte iron plate, the use of precision casting sand casting process, fine quality, smooth lines.
Paint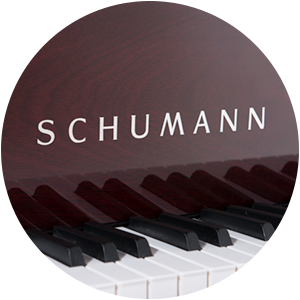 Piano outside the bottom of the paint by the melamine polyester veneer, and then decorated with imported unsaturated polyester paint, smooth as a mirror, beautiful environmental protection, silver hardware, never fade.